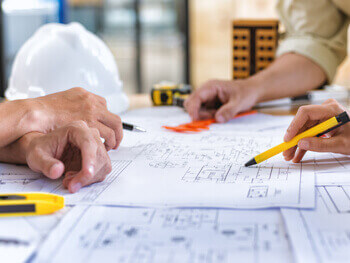 The design-build project approach offers a single point of contact for all phases of a project—from estimation and pre-construction all the way through engineering, construction, and post-construction.
Multiple EMCOR Construction Services (ECS) companies offer in-house, fully integrated design-build solutions for both electrical and mechanical construction. Our companies have executed numerous projects for high-profile organizations across the country, helping the EMCOR name become synonymous with industry-leading design-build execution.
Single Source, Multiple Advantages
Design-build allows ECS companies to take full advantage of their extensive engineering, BIM, and prefabrication teams. These professionals bring decades of experience to help you design projects from the ground up or improve existing design. Their goals are to deliver exceptional quality while meeting your unique performance, schedule, and budget requirements.
Potential benefits of the design-build methodology include: