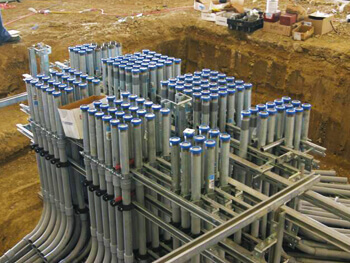 Working in a variety of markets across the country, EMCOR Construction Services (ECS) companies offer a full range of electrical construction services, from renovations, retrofits, and installation to single-source design-build solutions.
Experienced Electrical Experts
Our companies combine innovative construction management methodologies with extensive electrical systems expertise. They strive to meet the exacting standards and rigid specifications of each electrical construction project they work on, no matter the size or complexity.
In order to fulfill this commitment, they hire qualified electricians, engineers, project managers, and technical specialists and support them with industry-leading technology. In fact, from a low-voltage perspective, many ECS companies employee RCDD-qualified network designers and BICSI-certified installers in-house.
Nationwide Electrical Construction Capabilities
Whether installing a few light bulbs in California or constructing a new data center from the ground up in Washington, DC, you'll find ECS companies engaged in electrical projects across the country.
Their combined capabilities make up a robust, nationwide network of service offerings, including: